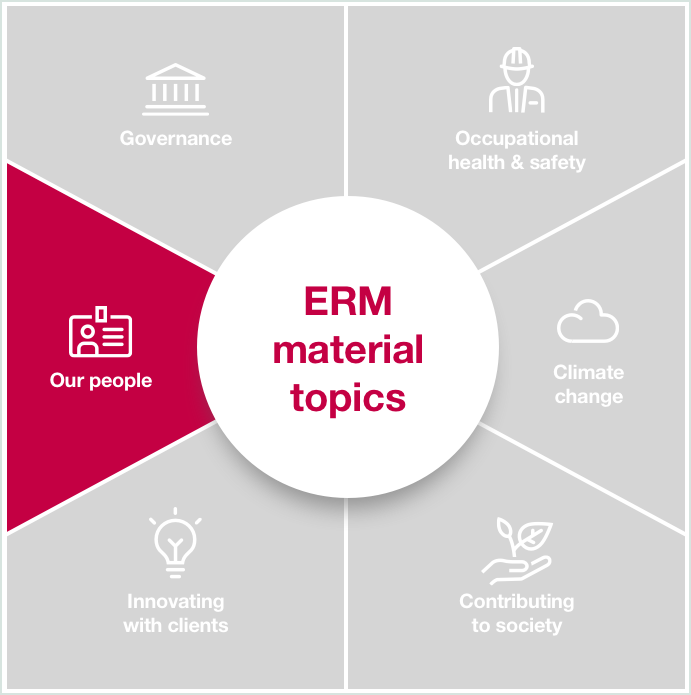 Our people
Why our people is a material topic for ERM:
Our ability to attract, develop, reward and retain talented employees is central to our business strategy and vital to our future. We want to hire passionate people and ensure that we nurture and support their development and success.
In FY19, ERM hired more than 1,000 permanent and 600 temporary employees, the most ever for our company. The majority of the new hires were entry level supporting our approach in developing talent and offering rewarding careers. This growth has had a notable impact on our company, from training and providing workspace, computers and field equipment, to integrating new employees into the workplace. It has also enabled our more experienced staff members to delegate work, advance their own careers and provide additional value-added services to ERM's clients.
Our people key statistics in FY19
26
---
internal Partner promotions
42%
---
of promoted Partners are women
1,600+
---
new hires in 38 countries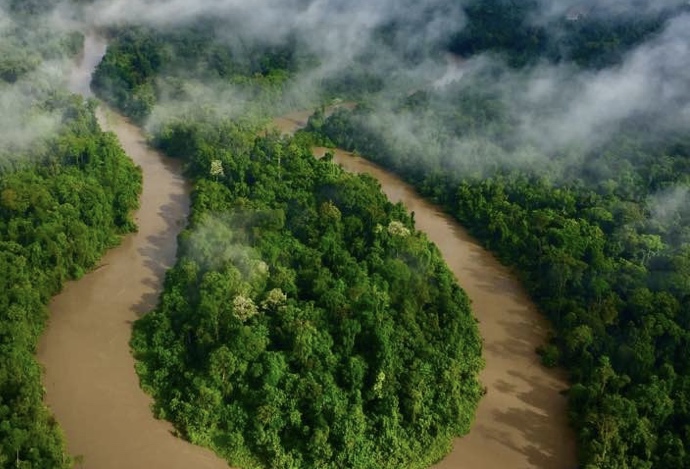 KPI highlight
Our People
---
FY19 Target
Show increase over prior year for gender diversity among Senior Consultants, Technical Directors and Partners.
Show increase over prior year for diversity in ERM's Senior Leadership Team.
Result
23.5% female Partners (increase from 21.4% in FY18)
34.6% female Senior Consultants and Technical Directors (increase from 34.4% in FY18)
The Senior Leadership Team's diversity profile remained consistent from FY18 to FY19.