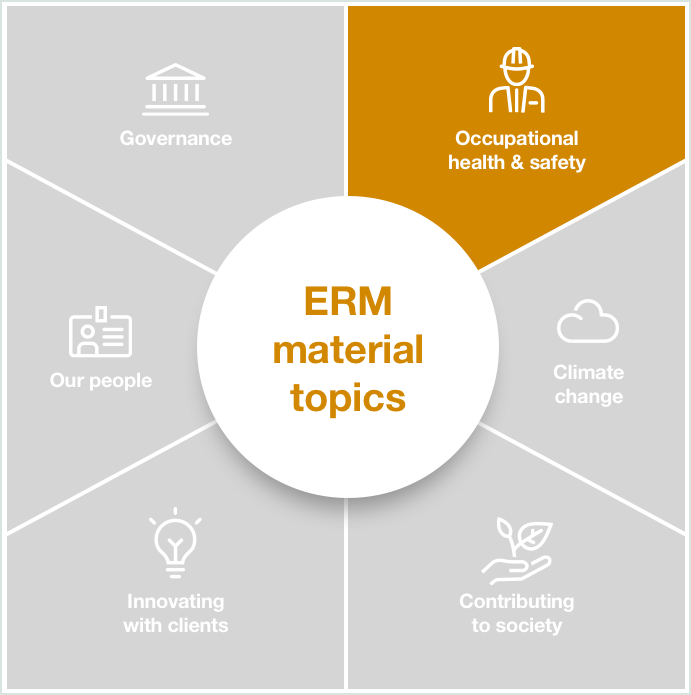 Occupational health and safety
Why occupational health and safety is a material topic for ERM:
The most important role for all ERM's leaders is to keep everyone safe. We have company procedures and protocols to support our efforts, and we recognize active leadership as the most important element. However, it does not start nor end with ERM's leaders – everyone has a responsibility for doing the safest work possible. If we cannot operate safely and without incident, then we cannot live up to our values. This is driven by our belief in the culture of caring about the well-being of our people, our clients and our contractors.
We have a responsibility to do everything we can to assure that everyone is safe while working at or on behalf of ERM.
The safety and health of our people, and others under our control, is at the core of the way we do business. It must come first – every time and everywhere.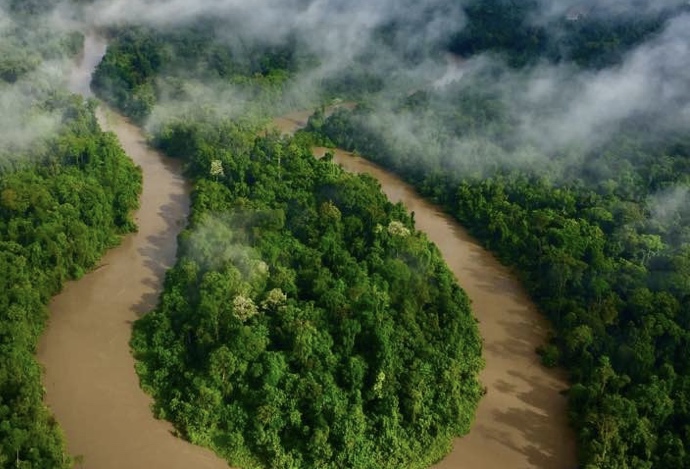 KPI highlight
Occupational health and safety
---
FY19 Target
Days away from work case (DAWC) rate at or below 0.10 and no fatalities.
Result
Annual DAWC rate 0.17 and no fatalities.