Given the potential of climate change to destabilize the global economy, the Task Force on Climate-related Financial Disclosure (TCFD) was established to reduce the probability of a shock to the global economic system.
Investors are demanding transparency around climate-related business and financial risks, which in turn is driving corporate boardroom decision-making. In response, companies must translate the business implications of climate-driven policy, regulatory, market and technology shifts – and disclose their responses to investors and the general public.
ERM's deep experience over the past decade in climate-related scenario analysis for business led to our assisting the TCFD in authoring the Technical Supplement on Scenario Analysis (the "how to" guidance produced by TCFD).
ERM is helping companies across the banking, asset management, insurance, infrastructure, transportation, energy, utilities, mining, cement, industrials, chemicals and pharmaceuticals and food and beverage sectors undertake scenario analysis, evaluate commercial consequences and prepare strategic responses. We are working with companies to meet TCFD recommendations as they assess their climate-related business risks and prepare to disclose information to the investment community as they work to assess their potential exposure.
Investors have been tracking a rising tide of data that relates broad environmental and social concerns with the financial performance of companies. A joint Yale/ERM survey from 2018 of almost 100 investors reveals a significant and accelerating commitment to better understand climate change risks in the financial disclosures of companies. This commitment has taken shape through support for the TCFD.
ERM and the Yale Center for Business and the Environment co-authored a paper about the rise of environmental, social and governance (ESG) investing, the guidance put forth by the TCFD and common elements across resources that companies will likely need to address when adopting the TCFD recommendations.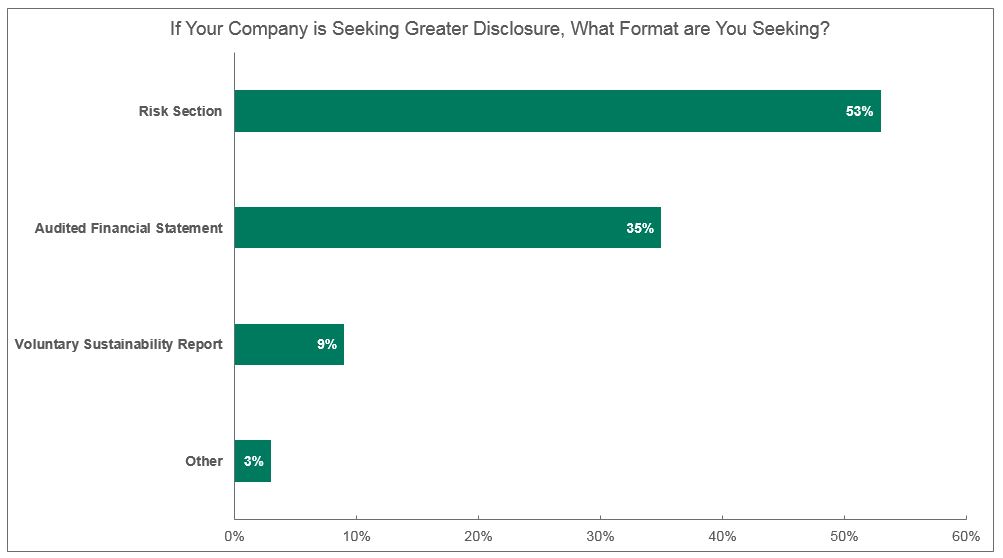 The survey results highlight the gap between investor expectations for decision-useful information on the risks presented by climate change and the current challenges faced by reporting companies to move beyond emissions data to meaningful climate risk assessment and management.
Todd Cort -
Lecturer in Sustainability - Yale School of Management and Yale School of Forestry and Environmental Studies
Download Investors Push the Pace of Climate Risk Financial Disclosures.