Our Purpose:
Shaping a sustainable future with the world's leading organizations
Our Beliefs:
With our purpose as our north star, our beliefs guide our actions day to day, as three powerful guiding principles; they are:
Together we challenge
We pull together and foster genuine trust with a collaborative spirit which spurs us to act alongside our clients, as one team with common goals, to care for others and solve for good rather than mitigate for now.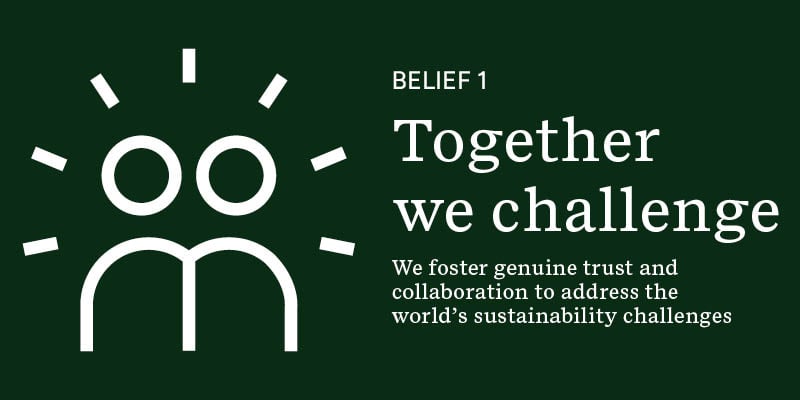 Expertise is our superpower
As global leaders for over 50 years, we've worked with the best minds, developing profound technical depth across a broad range of disciplines. Because of that, nobody maximises value like us. We assemble teams that tackle any issue from thoughtful planning to seamless execution. Our global and inclusive team is always ready to operationalise sustainability ensuring client goals become everybody's gain.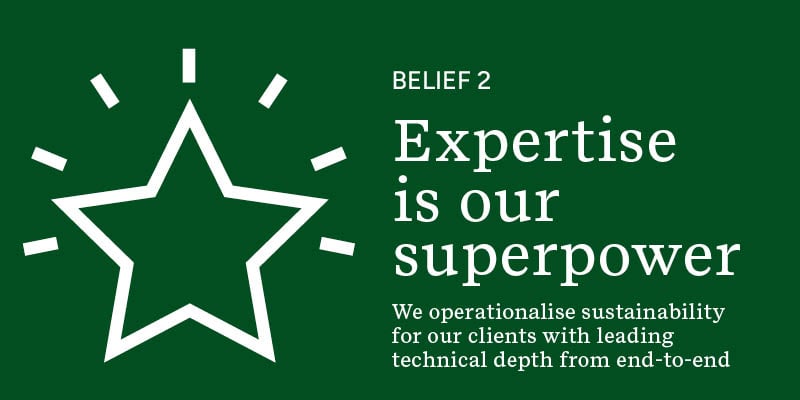 Impact ignites us
We have tenacity to keep going until our efforts return exponential impact. Guided by the highest ethics, we work for the greatest outcomes. We turn everyday actions into lasting efforts because our accountability is to the clients we serve and the people and planet we sustain.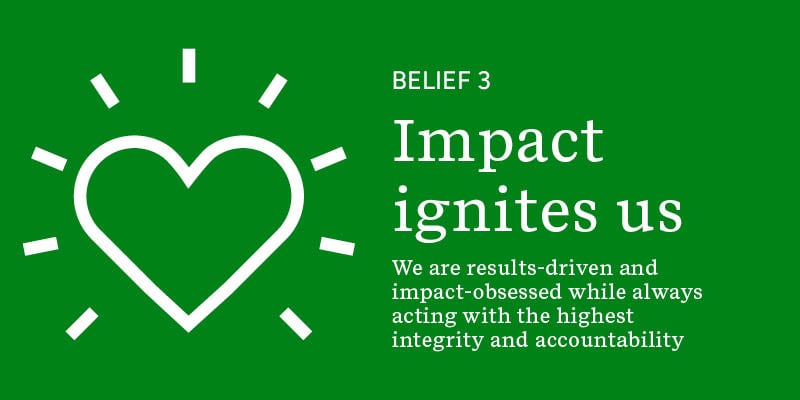 Our beliefs unite and guide us everyday toward impact and value for our clients and the people and planet that we serve.