Demographic shifts bring rising consumption
The world's population is not only growing, it is evolving with the rise of middle classes in the developing world.
Higher incomes mean greater spending power and greater expectations. These shifts in human development and social balance of power will have major implications for consumption patterns, hard and soft infrastructure provision and living standards.
Finding a balance between greater food production and pressures on the natural environment will not only be essential for meeting demand from the emerging middle classes, but also for safeguarding the environment. The call for better quality housing, infrastructure and public services will place greater pressure on already constrained natural resources and land use. As consumers become more educated about environmental and social issues, there will be increased pressure for greater transparency on supply chains and raw material sourcing.
The size of the middle classes in most countries is increasing and the definition of what constitutes middle classes is also changing.

Alistair Fulton, Partner - London, UK
The challenge for business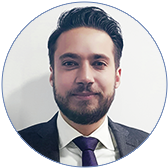 Juan Guerra, Consultant - Bogota, Colombia
As more people join the middle classes, the demand and competition for key services and resources will intensify. The challenge for businesses is to meet this demand while protecting the long-term sustainability of people and the planet. ERM consultants are working with our clients to identify, assess and manage these social and environmental challenges.
The emerging middle classes provide organizations with an opportunity to transform their operations to deliver better outcomes for their businesses and the consumer. We help clients exploit these opportunities, but also mitigate the risks associated with environmental, health and safety (EHS) issues.
The emerging middle classes represent not only a model of consumption and domestic demand, but also social change in terms of equality within certain countries, such as China and India.

Juan Guerra, Consultant - Bogotá, Colombia
ERM works with clients on a range of issues related to the emerging middle classes that encompass:
Impact assessment and planning (Can we improve infrastructure, housing and connectivity sustainably?);
Food security (How will we meet increased demand for meat and other higher-calorific foods?);
Air quality and energy efficiency (Can we improve air quality when consumers want lower energy costs?);
Contaminated site management and safe disposal of consumer goods (How do we ensure there is enough usable land for all?);
EHS performance and assurance (Is this product really sustainable?);
Governance around mergers and acquisitions (Are there any supply chain issues hidden?);
Information management (How do we track complex supply chains?); and
Sustainability planning (How can we manage issues in the long term?).