Our commitment
ERM must conduct business with uncompromising honesty and integrity, adhering to laws, regulations, and our written Code of Conduct. Our commitment to combat bribery and corruption is fundamental to how we operate and is embedded into our key systems and programs.
Upon joining the company, all new employees must participate, through the ERM Academy, in interactive, web-based training courses covering international anti-bribery and corruption, the regulatory requirements specified by the UK Bribery Act, insider trading and practical ethics.
For more on the location of anti-bribery and corruption-related disclosures in this report, see our UN Global Compact Index, which includes details of our reporting on Principle 10 – Anti-Corruption.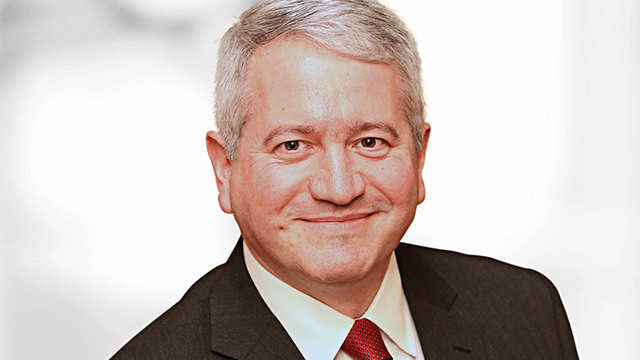 Human rights
As a global business, we recognize our responsibility to support and respect the protection of internationally proclaimed human rights, as defined by the UN Guiding Principles on Business and Human Rights. As a signatory of the UN Global Compact, we adhere to the Principles relating to Human Rights.
ERM supports international efforts against child and forced labor and has a specific Slavery, Child Labor and Human Trafficking Policy, which we updated in 2016 to align with the UK Modern Slavery Act 2015. Our policy prohibits the use of child or forced labor or involvement by ERM with entities that support prohibited labor practices, including slavery, bonded labor or debt-bondage and other types of coercion or corruption.
In September 2017, ERM released our second Slavery and Human Trafficking Statement. It reflects our commitment to international efforts to abolish all forms of modern slavery and sets out the measures to ensure there is no slavery and human trafficking in our business operations and supply chain. The statement also sets out actions, including new mandatory training for FY19.
In addition to making this commitment within our own business, we work with our clients globally to improve their human rights practices. Our social and health consulting services teams identify and provide advice on labor, supply chain management, land access and indigenous rights issues.
Case study
Supporting responsible sourcing in conflict affected and high-risk areas
Businesses traditionally base their sourcing decisions on cost, quality and delivery. Responsible sourcing requires an expanded focus that includes environmental, social, labor and ethics considerations when purchasing products or services.
ERM worked with a confidential mining client to help develop a responsible sourcing program that aims to embed the recommendations of the OECD's "Due Diligence Guidance for Responsible Supply chains of Mineral from Conflict Affected and High-risk Areas."
As part of the program's development, ERM gathered relevant data and contextual information relating to supplier operations. We liaised with the client's suppliers to enhance their understanding of the client's expectations and developed a risk dashboard that helped identify higher-risk suppliers. High-risk suppliers are subject to a high-level comprehensive evaluation, which assesses their management of environment, health and safety issues; human rights and labor practices; community engagement; transportation and security concerns; and exposure to transportation, security, bribery and anti-money laundering risks.
We supported the client in piloting the program at a number of high-risk suppliers in Africa in 2017. Based on the pilot results, the program has been refined and expanded to other suppliers, commodities and regions. Through implementation of this program, the client will be able to better manage supply chain risk and improve its responsiveness to stakeholder concerns about the social and environmental impacts of its sourcing decisions. Over time, the client will continuously improve its supply chain human rights and environmental risk management.
Managing risks
We exercise judgment with respect to clients and third parties we engage with and the types of work we undertake. We will not work with clients or subcontractors who do not share our commitment to high ethical standards; we have turned down project opportunities because of concerns involving human rights violations and other ethical issues.
We scrutinize opportunities and projects carefully before proceeding, and we reserve the right to withdraw from a project if business conduct and ethics concerns arise.
Our Project Liability Analysis (PLAN) program provides a globally consistent approach to managing our project risks that enables us to identify and mitigate the risks before project commencement or at significant change-in-scope events. ERM conducts over 20,000 projects a year throughout the world, and these vary considerably in scope and complexity, which is why PLAN is so important to our global risk management program.
We apply similar rigor to the activities of the ERM Foundation and are careful to avoid any potential ethical or compliance concerns associated with those organizations that we support.
Our systems enable ERM employees to confirm quickly that third parties are not on government watch lists for corruption, bribery or human rights violations. We have committed to following the trade sanctions established by the European Union and the United States, as well as the United Nations.
Anti-tax evasion
ERM has a zero tolerance approach to all forms of tax evasion in all countries. We are committed to acting professionally, fairly and with integrity on all tax matters resulting from business dealings and relationships in all countries. We are also committed to implementing and enforcing effective systems to counter any form of tax evasion.
Contractor management
ERM's global Contractor Management Program (CMP) helps us evaluate and pre-qualify contractors to ensure that they agree to comply with key elements of our Code of Conduct, including those pertaining to human rights, labor practices, anti-bribery and corruption, child and forced labor, as well as a wide range of other important issues such as ERM's health and safety and insurance requirements. Where key contractors do not meet our criteria, we can work with them to improve their processes and performance.
We are progressively replacing our in-house prequalification process by implementing a third-party online prequalification system, resulting in a more consistent approach for ensuring subcontractors and suppliers adhere to our policies and requirements and also track their compliance. To date, this system has been implemented in the following ERM business units:
Australia and New Zealand
Brazil
Canada
Hong Kong
Malaysia
Mexico
Sub-Saharan Africa
United Kingdom and Ireland
United States
Western Europe, including Belgium, France, Italy, Netherlands, Portugal and Spain
Data security
Our first layer of protection is our people. ERM employees understand their responsibilities in protecting both our data and information and that of our clients. We take a risk-based approach with the level of protection appropriate for the sensitivity of the information involved.
Data stored on ERM computers and systems are secured by multiple methods to protect servers and computers and ensure data is protected in transit. In addition, data stored on ERM network servers is backed up regularly to ensure that they can be recovered in the event of a disaster. Redundancy through multiple components, locations and network connections help ensure high availability.
Technology provides our employees with additional secured and authenticated access to ERM's data when out of ERM offices.
ERM is currently in the process of developing appropriate policies, processes and procedures as necessary to comply with the EU's General Data Protection Regulation (GDPR) requirements.
KPI highlight

Governance
FY18 target
Zero fines or nonmonetary sanctions for material noncompliance with laws or regulations.
Result
Zero fines or nonmonetary sanctions for material noncompliance with laws or regulations.