Impact through collaboration
The ERM Foundation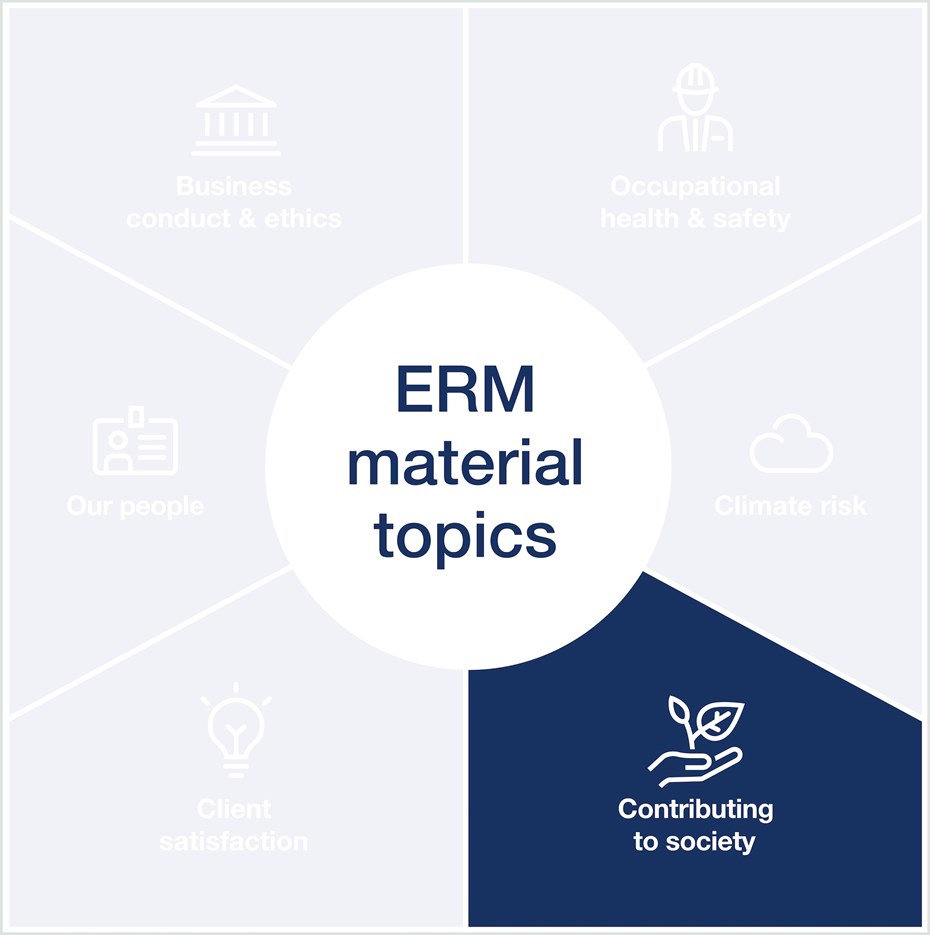 Why contributing to society and local communities is a material topic for ERM
ERM has a unique position and responsibility to build and leverage our technical expertise and business acumen to shape a more sustainable world. By collaborating with partners and other leading organizations through the ERM Foundation and other mechanisms, we are making a positive socio-economic and environmental impact.
The ERM Foundation was established in 1995 to enable ERM and its employees to provide funding and professional support for nonprofit organizations and social enterprises that share our commitment to creating a more sustainable and equitable world.
During the past 25 years, the Foundation has disbursed more than $5 million in grant funding, and more than 18,000 hours of technical and professional pro bono support for more than 200 organizations around the world.
This year, we celebrate the 25th Anniversary of the ERM Foundation. As part of this anniversary, we have set new longer-term goals and annual targets to focus our resources on projects and programs that protect biodiversity, reduce carbon emissions and invest in women and children as agents of sustainable development.
To learn more, download the ERM Foundation Annual Review 2020.
ERM Foundation focus areas