GlobeScan-SustainAbility SDG Survey 2021
Photo credit: The SustainAbility Institute by ERM
Almost six years after the adoption of the Sustainable Development Goals (SDGs) and their ambition to ensure a better and sustainable future for all, sustainability practitioners continue to report poor progress towards each of the 17 goals.
Additionally, over half of experts surveyed believe that the COVID-19 pandemic will further slow the rate of progress. These were some of the findings from a new report "Evaluating Progress on the SDGs" by GlobeScan and The SustainAbility Institute by ERM.
Nearly 500 experienced sustainability professionals in 75 countries were asked to evaluate the progress that has been made on sustainable development overall and on each SDG, to rank the relative urgency of each goal, and to share insights into the priorities within their own organizations. Experts were also asked how the COVID-19 pandemic will impact progress on the SDGs. The survey tracked expert opinions polled in 2017 and 2019. Below are some of the key findings from the survey.
How would you rate the progress made to date in the transition to sustainable development globally?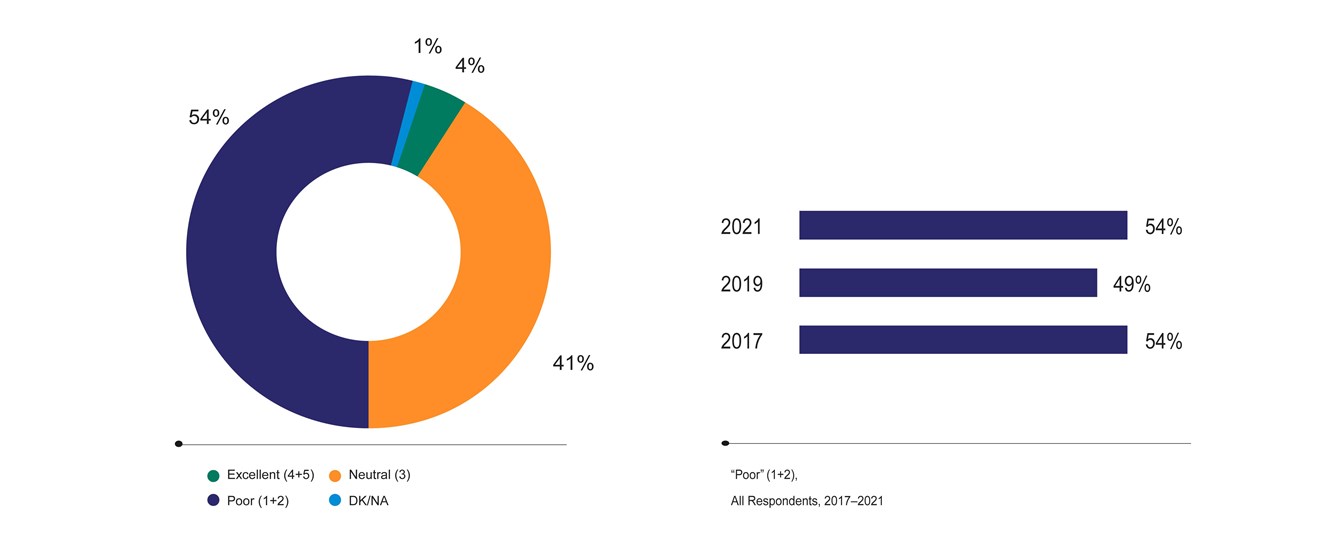 How would you rate society's performance to date in having achieved progress toward each one of the Sustainable Development Goals (SDGs)?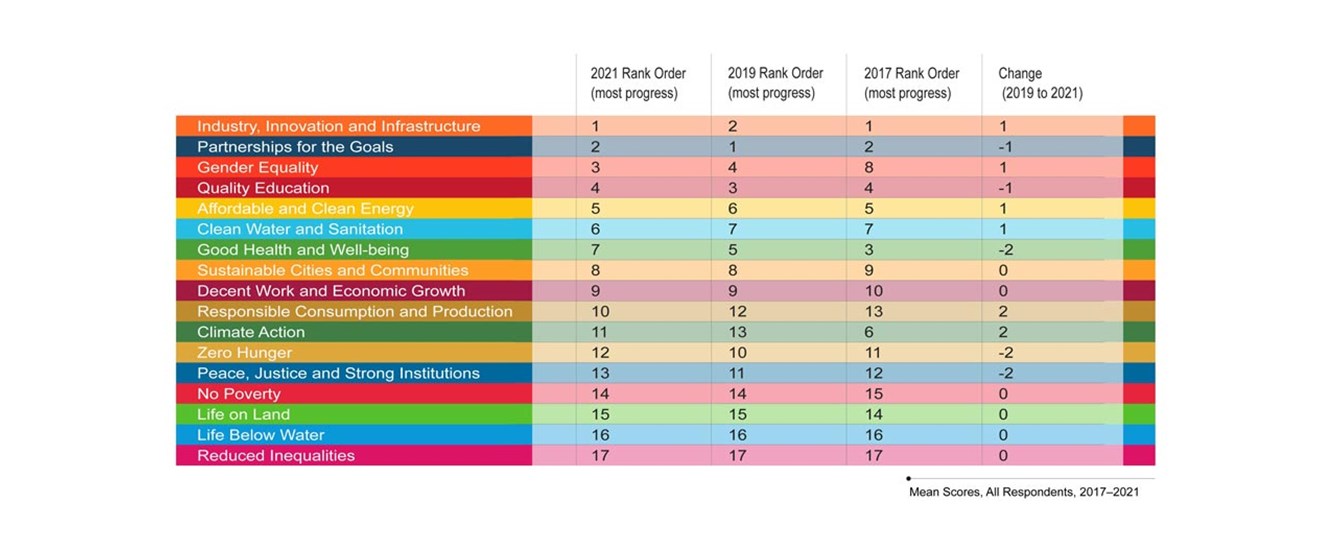 Which three Sustainable Development Goals (SDGs) do you think require the most urgent action?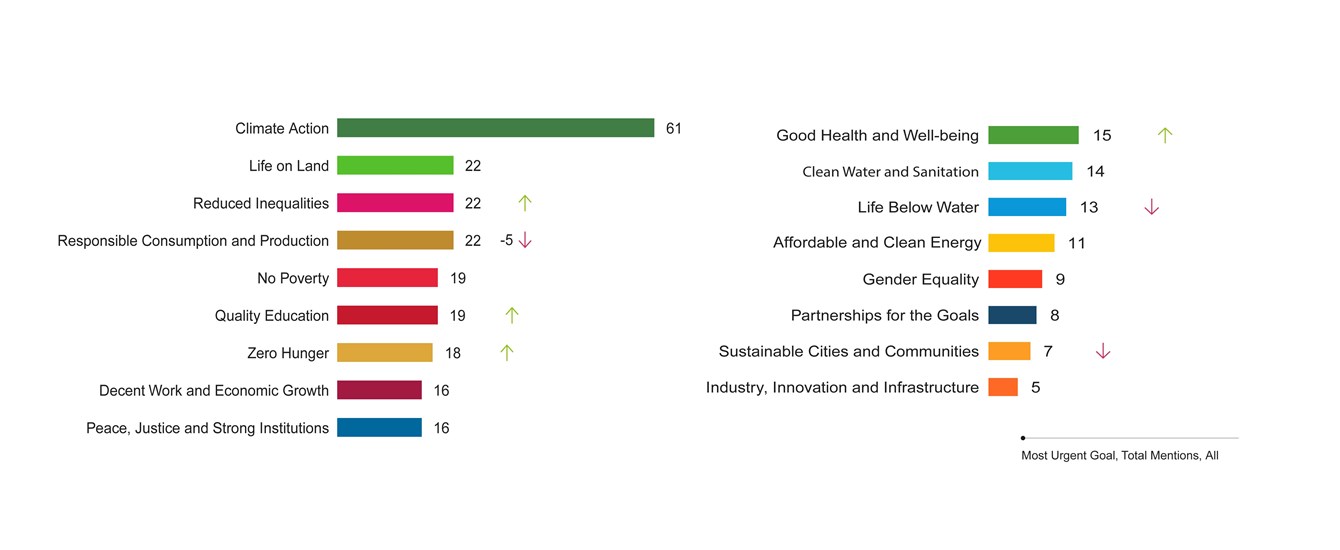 Which of the Sustainable Development Goals (SDGs), if any, receive the most attention within your own organization (or within your own work if more applicable)?
How will the COVID-19 pandemic and its economic impacts affect society's progress towards achieving the Sustainable Development Goals (SDGs) over the coming decade?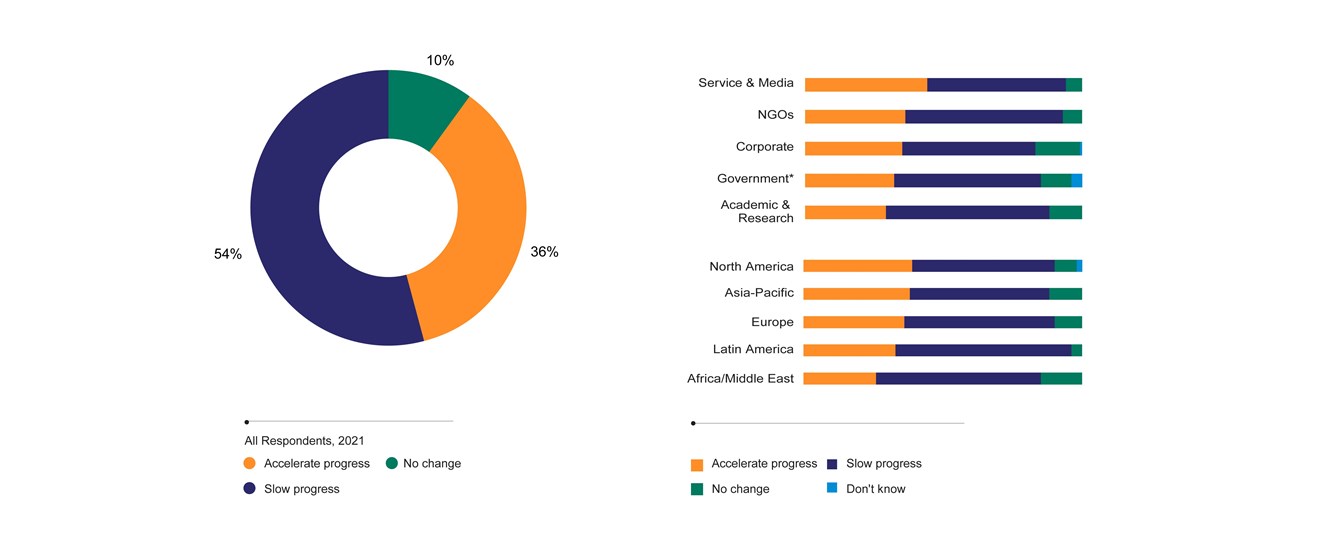 As in 2017 and 2019, experts continue to agree that society's progress on sustainable development broadly and the SDGs specifically has been inadequate. The proportion of stakeholders who believe progress on sustainable development is poor has returned to the same level recorded in our 2017 survey, reversing the slight improvement in this trend that was observed in 2019. Life Below Water, Reduced Inequalities, Life on Land, and No Poverty (#1) continue to be singled out by experts as the SDGs where society's level of achievement has lagged most.
It is a great concern that experts rate progress on the SDGs as worse today than two years ago, and more worrisome that they perceive the least progress on the goals seen as most urgent."
Mark Lee
Director, The SustainAbility Institute by ERM